President
Richard Hay
06-561-0255
027-276-0955
President Elect
Claire Connor
Past-President
Keith Lines
Secretary
Emre Erturk
Treasurers
Kaye Wishart/
Doug Syme
Club Administration
Helena Mead
Foundation
John Reid
Membership
Anne Worley
Service Project
Steve Winter
Youth
Claire Connor
About Taradale
Rotary
If you would like to know more about the Rotary Club of Taradale, and perhaps enquire about joining the Club, then please ring the President at
027-276-0955
Rotary Club of Taradale
Shine for Shelter Box
Report on a special evening organised by Claire Connor, to raise money for the Shelterbox programme
10th October 3rd 2019
Reporter: Rob Pattullo
The evening's guest speaker was Jimmy Griffith.
Jimmy was introduced by Claire as a ShelterBox Response Team leader who has been deployed internationally 12 times in the last 5 years. As Jimmy was being introduced, a piece of freshly baked shortbread was passed around to each member, the significance of this was explained by Jimmy as he opened his address.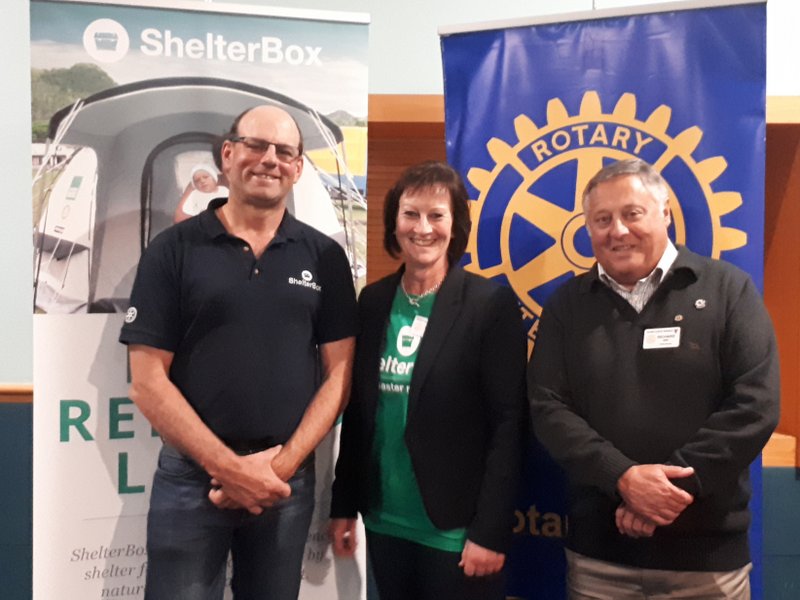 Jimmy Griffiths with Claire Connor, Club's Shelterbox coordinator,
Richard Hay, Club President
Jimmy began with a slide of an elderly Nepalese women sitting in front of a pile of rocks hitting them with a pick to make lots of smaller rocks. For this she was paid $1.00 per day.
Jimmy bakes shortbread regularly for his Shortbread Trust which he sells for $2.00 a piece. The comparison between the two really drives home the message of poverty and vulnerability many millions of people face daily around the world. The Shortbread Trust in conjunction with sponsorship has raised over $85,000.00 to date. These funds are then used to provide fresh drinking water, sanitation, food and ShelterBoxes in the aftermath of disasters around the world.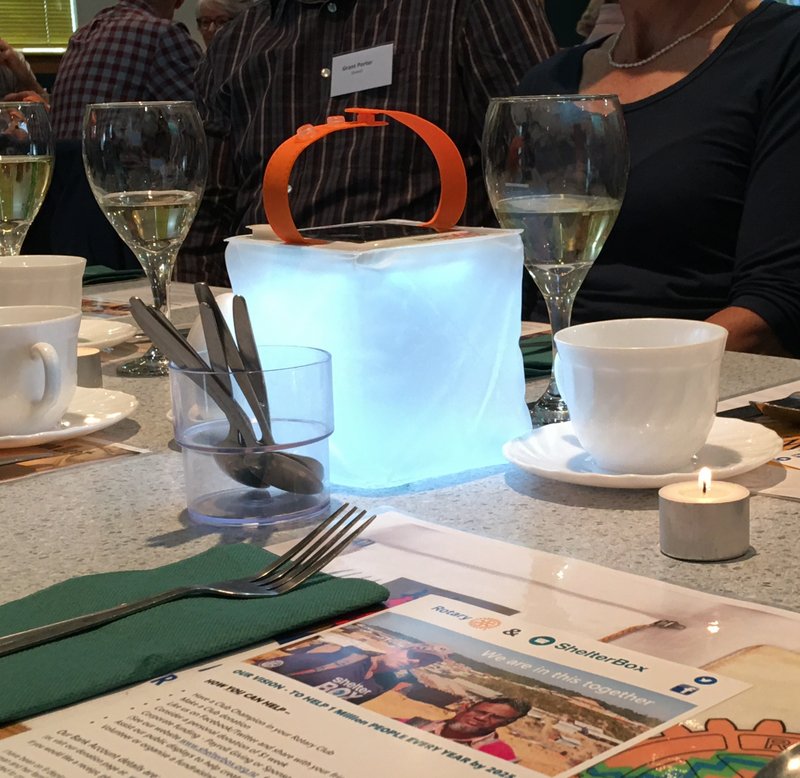 A light box to provide light and communication
Jimmy's first deployment was to Malaysia after serious flooding had made many homeless. In this case, ShelterBoxes were able to provide shelter & security for many families. Jimmy's most recent deployment was to Bangladesh to assist with the Rohingya refugee crisis from Myanmar.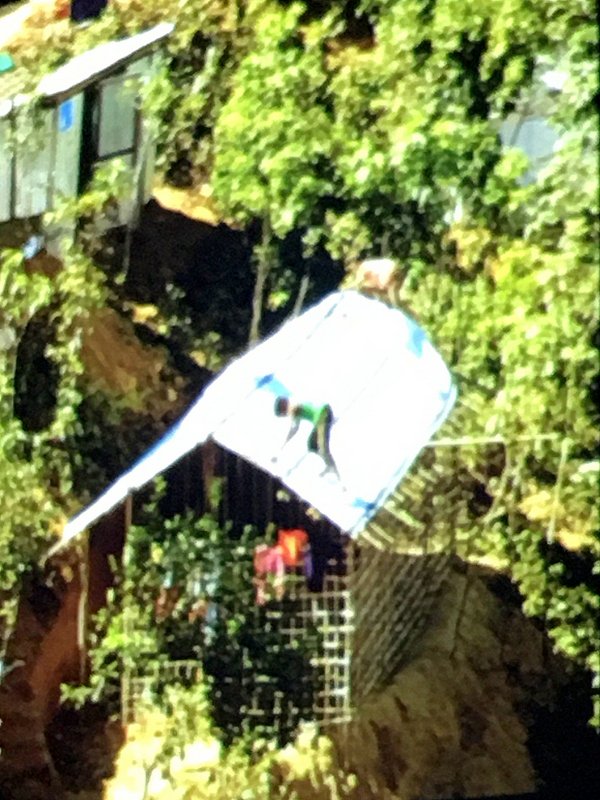 These huge camps were built on hillsides, sanitation was non-existent and the situation was desperate for so many and could remain so for some time. Rotary International has been able to give ShelterBox real credibility where ever they are deployed. Rotary opens doors with local government, customs, police etc to enable help to get to where it is needed quickly. This is solely volunteer work for Jimmy and his dedication and passion for this work was an inspiration to all of us present.
There are 240 ShelterBoxes on hand in NZ to deploy in an emergency and 180 ShelterBox Response Team members internationally.
All victims of disasters need is to be shown some kindness and to this end Jimmy recited a poem about kindness.
Taradale Town Hall
The Town Hall is an attractive assembly hall available for use by the local and wider Hawkes Bay community.
Puketapu Auction and Fair
The Club holds an annual Auction and Fair (PAF) on the property of Roger Alexander at Puketapu. For more information click the following link
Oliver Smales Memorial Trust
The Trust supports the education and training of therapist and nursing staff working with children and youth in Hawke's Bay in co-operation with the HBDHB. To learn about the Club's involvement in this Trust,
Dolbel Reserve
Dolbel Reserve is a passive Council Recreation Park of some 18ha on the Western Hills of Taradale.
Kelvin Tremain Memorial Education Trust.
The Kelvin Tremain Memorial Education Trust administers a fund for the benefit of students NZ wide and can partner with other similar trusts globally.
For details of how to make an application for KTMET funding, click here.