President
Richard Hay
06-561-0255
027-276-0955
President Elect
Claire Connor
Past-President
Keith Lines
Secretary
Emre Erturk
Treasurers
Kaye Wishart/
Doug Syme
Club Administration
Helena Mead
Foundation
John Reid
Membership
Anne Worley
Service Project
Steve Winter
Youth
Claire Connor
About Taradale
Rotary
If you would like to know more about the Rotary Club of Taradale, and perhaps enquire about joining the Club, then please ring the President at
027-276-0955
Rotary Club of Taradale
in Lockdown
The Rotary Club of Taradale,
New Zealand
is in lockdown for the duration of the
Covid-19 epidemic.
Message from President Richard Hay
By now we are all in lock down and quickly learning to cope with what is a new experience for many of us. I have bought paint, building materials and other items so I can do all those jobs around the house that I never seem to have had time for, or more truthfully made time for.
Some of the Napier Presidents met with AG Gary Hemmings last week together with DGs elect Grant Spackman and Ross Pinkham. All agreed that the main thing we can do at this time is to keep our communication channels open. Bob and Janey have a come up with a bulletin format and this will be be sent to all members on a regular basis. If you have a contribution for the bulletin, please send to Bob and Janey, maybe tips on how to cope in trying times or an interesting story that you have heard. I have also asked Directors to keep in contact with their committee members and all members are welcome to contact me.
The board will continue to manage the business of the club, albeit in a different way. Lastly, if you need help, please ask, often we are good at offering help, but not always willing to ask. Please let me or a board member know if there is something that you would like help with. Please also let us know if you are available to offer help. With a small pool of members, I am sure we can cover most requests.
Keep safe, keep in contact and good luck as you manage your lock down.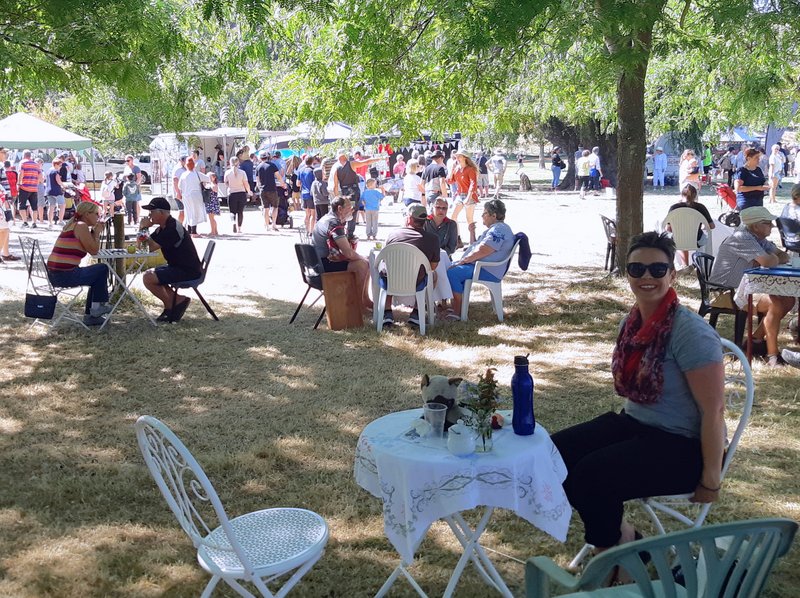 The last activity the Club undertook before being closed down was the annual Puketapu Auction and Fair (known as PAF).
Taradale Town Hall
The Town Hall is an attractive assembly hall available for use by the local and wider Hawkes Bay community.
Puketapu Auction and Fair
The Club holds an annual Auction and Fair (PAF) on the property of Roger Alexander at Puketapu. For more information click the following link
Oliver Smales Memorial Trust
The Trust supports the education and training of therapist and nursing staff working with children and youth in Hawke's Bay in co-operation with the HBDHB. To learn about the Club's involvement in this Trust,
Dolbel Reserve
Dolbel Reserve is a passive Council Recreation Park of some 18ha on the Western Hills of Taradale.
Kelvin Tremain Memorial Education Trust.
The Kelvin Tremain Memorial Education Trust administers a fund for the benefit of students NZ wide and can partner with other similar trusts globally.
For details of how to make an application for KTMET funding, click here.